Being a humorist happened "accidentally"… said Kapil Sharma.
Kapil Sharma, famed for his
funny and witty jokes, says the changeover from being a "serious theater
artist" to a humorist  happened
"accidentally".
Kapil told
reporters when promoting his debut film "Kis Kisko Pyaar Karoon " that, "I was
a serious theater artist, I think I came into comedy accidentally". He got a chance in 2007 in
showbiz with the TV show "The Great Indian Laughter Challenge 3".
Kapil believes that doing a comedy is a serious
acting and said that, "I have done serious theater work in Delhi and Amritsar
for 10 to 12 years and I even had a theatre group that time".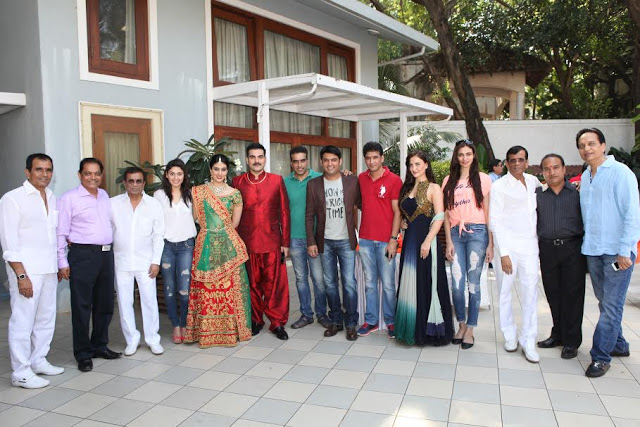 "Kis Kisko Pyaar Karoon", is slated to release on
Friday and also features Manjari Phadnis, Elli Avram, Sai Lokurwords, Simran
Kaur Mundi, Varun Sharma  and Arbaaz
Khan.
This comic
family entertainer is directed by Abbas-Mustan and produced by Ganesh Jain, Abbas-Mustan
and Ratan Jain, under the banner Venus Records and Tapes Pvt Ltd in the association
with Abbas Mustan Films Productions Pvt Ltd.
SRK to see 'Kis Kisko Pyaar Karoon' before release???
The actor of "Kis Kisko Pyaar Karoon", is leaving no stone
unturned to assure that his film is promoted well. It seems that even King
Khan's feedback will be taken about his debut film.
According to reports, the makers will show the
film to SRK, who is currently shooting in Hyderabad for his upcoming film
Dilwale, since SRK had shown an
eager interest
in watching Kapil's entry film.  Click here for more information about 
Kis Kisko Pyaar Karoon
.