Why Aishwarya Rai feeling very uneasy???? Find out!!!
Bollywood actress Aishwarya Rai Bachchan feeling uneasy about the release of his upcoming film " JAZBAA ". In the wrap up party of the film, Aishwarya said, "I'm feeling nervous now!! Everyone is looking forward to the film.  Not much time is left for release October is not far away".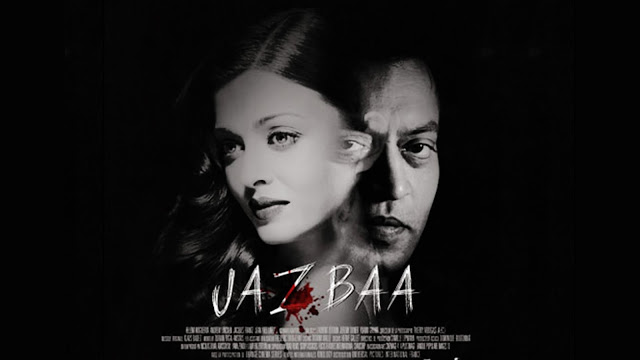 Aishwarya will be seen in the role of a lawyer and Irrfan Khan will show as a tough policeman, in Sanjay Gupta directed  "JAZBAA".
Held on Sunday, in the party Aishwarya also shared his experience of working in film. She said, 'during the creation of film "JAZBAA", our experience was good and as I have said before, it was a great experience to work with Sanjay Gupta. And I have not seen the final film yet, so let's see, we are looking forward to it'. The film will be released on October 9. The trailer of the film gives a sneak peek into the power packed performances by the cast members.
Miss World Aishwarya has said that she never used the beauty celebration as a stepping stone to Bollywood, as told to Hello! Magazine in a recent interview. In order to represent India at the Miss World fair, she did the other way round as the actress had said NO to "Raja Hindustani", which went on to become a blockbuster film. And talking about beauty, the gorgeous mother said that beauty is short-term and changes with time.