Virat Kohli acclaims the team for series win
While acclaiming his spin bowlers, Virat Kohli, the
Indian Test captain also said the batting was not up to the mark.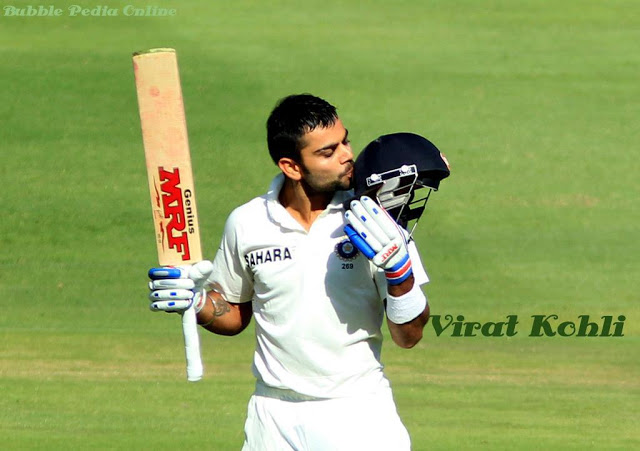 India captain Virat Kohli cleared up that
there is no "policy" of preparing the spinning tracks, but playing on the tranquil
batting wickets will never harvest match-winning bowlers. "It is not a
policy, but it is the conditions that we get in this country. Or else
playing the Test matches and making 500 runs… you do not create bowlers
like that and win the Test matches. As I have said this before, they
are the keys to winning Test matches. In whatever place, we go in the world, we
should be prepared to face those conditions and then tune our game
accordingly," at the post-match press conference, Kohli was absolute
in his reply.
Indeed, he could not hide his derision at the
double standards at those who were suspicious about India not
playing enough on spinner-friendly wickets after India lost to
Sri Lanka at Galle.
The hint of satire was evident in his
voice, "I saw some time back when we fall down in Galle, someone said that we
have improved the fast bowling play in our team, but we do not know that how
to play spinners and now when the team is playing with spin-friendly conditions
then this is a trouble as well… I do not know where we find a balance".
Virat also took a sarcasm at former players from
other teams (without taking names) as to how they are being critical for a
pitch sitting thousand miles away.