Read here…. What Virender Sehwag wrote in his retirement letter…!!!
Cricket is called as a gentleman's game, but few players in this game are the Gentleman like Virender Sehwag. Sehwag now also retired from cricket.On the occasion of his 37th birthday (October 20) Sehwag announced his retirement.
With his retirement announcement, he also posted a 2 page letter on his Twitter handle. Through this letter, he spoke of his heart and thanked everyone.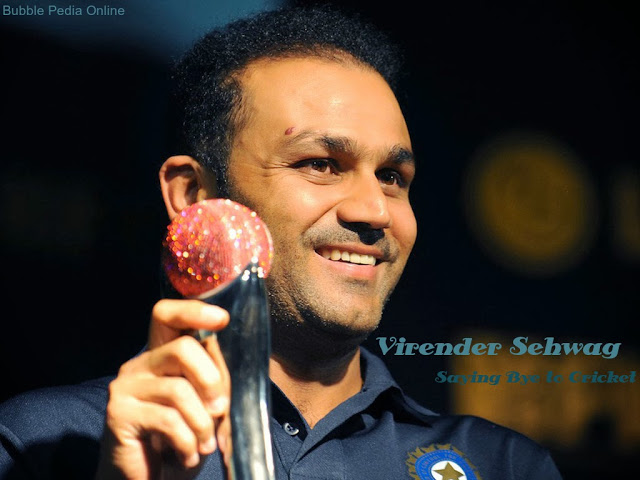 What he wrote in his letter…!!
He wrote, "I always did what I liked, not that which was liked by the people. God's grace was with me and everything happened that I wanted to.
On the Cricket ground and in my life too. A few days ago, I decided that I'll retire on my 37th birthday.
So, today, spending time with my family, I am declaring my retirement from all the formats of international cricket and the Indian Premier League (IPL). Cricket is my life and will always remain ".
" Playing for India was a memorable trip and I tried to make the trip more memorable for teammates and the fans of Indian cricket. I am lucky that I got a chance to play with the such legendary players like Sachin, Dravid, Ganguly, Anil Kumble, VVS Laxman, Javagal Srinath, Zaheer Khan, MS Dhoni, Harbhajan Singh and Yuvraj Singh".
"I learned a lot from them. Sachin Tendulkar, Sunil Gavaskar and Kapil Dev are my ideal. I grew up by watching them play. I was trying to score on every ball. I was always go in with a positive mindset. I have scored a lot and I am happy with my career. I am happy to be retired from international cricket. I will miss the cricket".