Closer look of the Hrithik Roshan & Sonam Kapoor's romance in Dheere Dheere!!!!
"Dheere Dheere se meri Zindagi me aana" from Aashiqui in 1990 is about to revisit you all but with a twist that is has been made by the Yo Yo Honey Singh.Surly from quite some time now, the anticipation for "Dheere Dheere se" music video has been killing you. You are all set to get delighted by the Hrithik Roshan and the Sonam Kapoor's sensational performance in the version of the 90′s hit. The two stars have started shooting for the video in the beautiful city of Antalya in Turkey.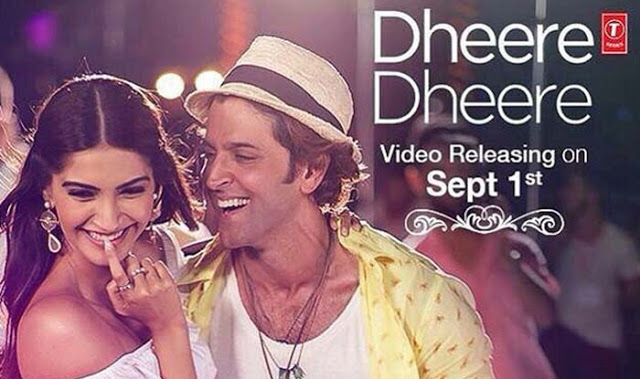 Don't you think so; "Dheere Dheere" sounds and Honey Singh will weirdly interesting???  It is a music video which is being produced by T-series head Bhushan Kumar.
Fans have been salivating over the leaked pictures of Hrithik and Sonam from the sets of the shoot. The exclusive first look pictures of the music video have been shared by stunning Sonam Kapoor on her Instagram account.
Both of them are looking absolutely adorable in it. Sonam's has left us amazed by her bashful smile and with his hot looks, Hrithik is blasting our minds.
The music video made to celebrate the 25th Anniversary of the original "Aashiqui" film is all set to release on September 1.
Due to some reason, it was postponed as initially, it was decide to release on August 17.
As the time is fire up, our excitement is increasing to watch this music video. Hope it creates the same magic as the original version "Aashiqui" did.