All three Khans in a film – Shah Rukh says it 'might not be a problem' to do a film with Aamir and Salman
Recent news about a film of Sajid Nadiadwala gets the attention of crowd. In this June, Sajid was planning a film with all
three Khans Shah Rukh, Aamir and Salman in one film
. We all have watched Shah Rukh –Salman's and Aamir –Salman's films but haven't watched these three stars together in a film ever.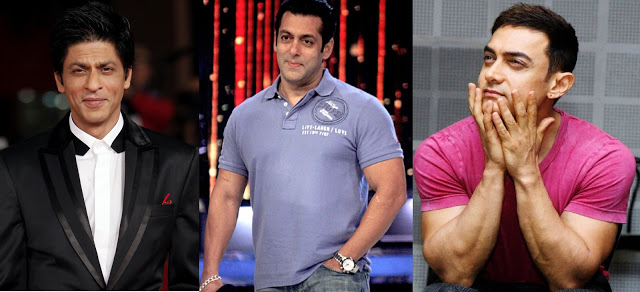 So the idea was enough to attract people's attention. But wistfully the bubble burst when Sajid said nothing had been finalized.
But don't be disappointed. The seed, however, had been planted. This type of film will surely come to pass soon in future.
According to news, in an interview, Salman said, "We would love to do a film together. Producers can afford a film with one Khan, but taking three of us in a film is not to affordable".
But before completely giving up the plan of this film, Shah Rukh also said in a recent interview that this type of film is not in the field of impossibilities?
And Shah Rukh also responded as "I think it's difficult to do a three-hero film, especially when all the three heroes are leading mainstream actors. But, I feel, it might not be a problem. We have to choose a film in which all three of us are equal.  We should do a film like 'Ghostbusters'", when he was asked about choreographer and director Farah Khan's comment, "Even god can't bring them together, so I am not even attempting that."
At the end he said, "But someone has to write an interesting script that we like.