What gift for users to come up with WhatsApp
Millions of people around the whole world use WhatsApp application to stay in touch with loved ones and friends. Now they will have a new amazing way to store their favorite memories forever through a new feature… thanks to new integration with Google Drive!!!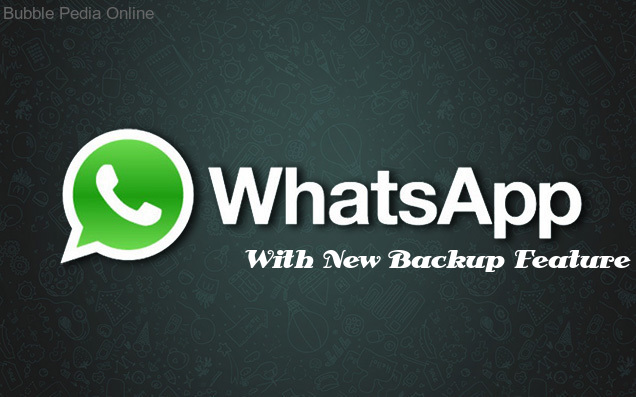 Now, WhatsApp users will not have to worry about memory storage of their smartphones. WhatsApp has announced the backup feature for the Android users, through which they will be able to safely store chat and multimedia contents directly to google drive.
Product Management Director of Google Drive Scott Johnston said in his blog that, "if something went wrong, then you will not want that your memories confined to your phone". Therefore, the private backup feature for chat, voice, images and videos is being provided on Google drive to the Android users of WhatsApp. Once back up, after a few minutes, you can get back the chat history of WhatsApp from Google Drive, on the new device".
The backup feature will begin from the next few months and for those using WhatsApp will see the setting that they could have it or not. This information is provided by WhatsApp website.
Currently for Android users, this feature will find in the new update of WhatsApp. After updating the WhatsApp application, they have to go the setting option to select the "Chat and Calls" to deciding the frequency of the backup. So at regular intervals they will be able to get backup from Google Drive.
This update is not available in India.