Anushka Sharma: "Virat and I are same, except, that I don't have so much aggression".
Read on to know why Anushka Sharma feels that she and Virat are the
same…!!!
Anushka Sharma: Virat and I
are same, except, that I don't have so much aggression.
A few days ago, in an interview,
Bollywood actress Anushka was asked about how she manages to keep a sense of ordinariness
in her relationship with a cricketer- Virat Kohli, given they both are in such
extreme professions. Then Anushka replied by saying that, "we both are actually
the same people, except for the fact that I am not as aggressive".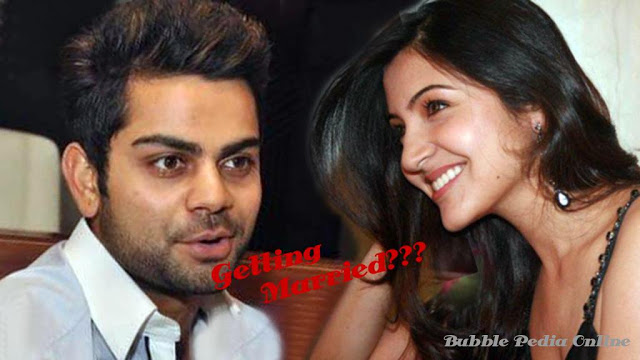 Does
Anushka Sharma blame herself when Virat Kohli fails?
Recently in this year, when Virat failed to perform during the World Cup
semi-final- India Vs Australia, then social media went crazy putting blame on
his girlfriend, Anushka Sharma. This was, truly, adverse for the couple. But in
a recent interview, Anushka Sharma hinted as if she blames herself whenever
Virat Kohli fails to score good. Anushka said that, "whenever I am in the stadium
and  Virat does not score good, I wonder
if I did something wrong."
Find out about Anushka – Virat's house hunting…
Anushka-Virat not getting
married now
Last weekend, Anushka was spotted with Virat and her father on what was rumored
to be a house-hunting celebration. Reports are saying that, "Anushka and
Virat have been open about the relationship because they are sure about taking
it to marriage shrine. Both the families will meet soon and select the wedding
date. In all possibility, they will get hitched earlier next year.