SlideShare is now LinkedIn SlideShare
Now enjoy the wide reach of over 70 million monthly SlideShare visitors, or share content with a targeted network of professionals on LinkedIn by the combination of features of LinkedIn and SlideShare.  It's about empowering professionals to easily access knowledge from subject matter experts on any topic.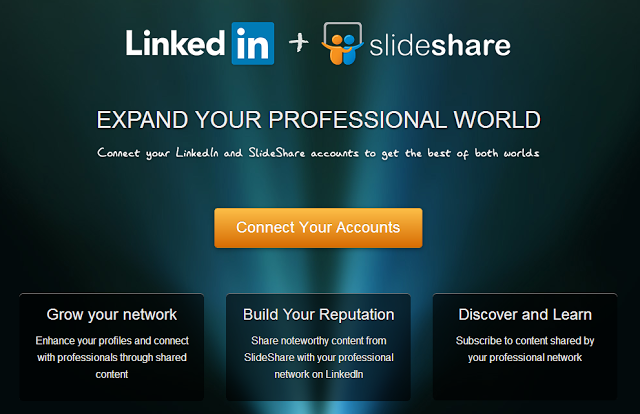 SlideShare is a web 2.0 based slide hosting service. By using this, you can upload files privately or publicly in PowerPoint, PDF, Keynote or Open Document file formats. And LinkedIn is a business- oriented social networking service. It is mainly used for professional networking.
But now by joining LinkedIn family, SlideShare has been grown into a top destination for professional content and providing more features as you are able to associate your LinkedIn profile more prominently with your SlideShare content and  you can choose your account separate and control over the cross posts.
It is also providing a visibility facility as SlideShare Visibility on LinkedIn, which will help you to control over the visibility of your Slideshare contents that who can see your files on LinkedIn. Only your 1st-degree connections on LinkedIn can see your SlideShare presentations.