"Ranbir can't get married till I allow him"- Deepika Padukone
Ex-flames, Ranbir and Deepika are
busy promoting their upcoming most awaited film "Tamasha", that is set to hit
theatres this month. Reports are saying that Ranbir said he believes in the
institution of the marriage and if and when he decides to get married, he will
openly let the world know.
On being inquested further, his good
friend and co-star, Deepika interrupted him by saying that, "Ranbir can only
get married if she allows him". We curious what Katrina, who is purportedly dating
Ranbir, has to say about this.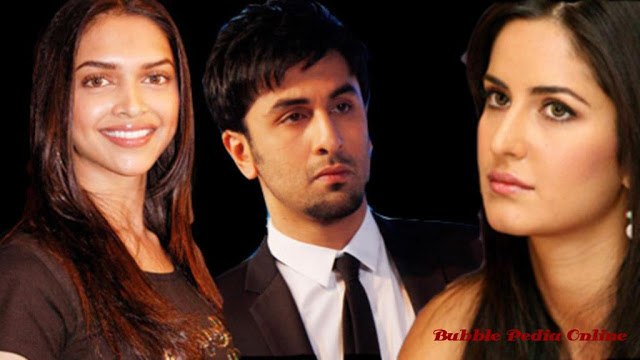 Let's read about how
Ranbir took Deepika by surprise…
Ranbir
lifts Deepika, sways her around
We can expect romance to be in
the air, when Deepika Padukone and Ranbir Kapoor come together and that is exactly
what happened when they came together to launch the chemistry meter as the part
of the promotions of their film, Tamasha. After a session of rating their
chemistry on a meter according to their chemistry Deepika and Ranbir took to
the stage for some spontaneous dancing to 'Matargashti'. After the steps,
Ranbir lifted Deepika in his arms and swayed her around.
Now, check out as to why
is Ranbir claims to be Deepika's all time favorite actors…!!!
"I am Deepika
Padukone's all-time favorite actor"- Ranbir Kapoor
As a part of the promotion of
their upcoming film, Tamasha Deepika Padukone and Ranbir Kapoor were in
Delhi on the evening before of Diwali to celebrate the festival. In an
interaction, Deepika was asked about Ranbir's favourite actor, to that she said
that it is 'Raj Kapoor'. Then Ranbir joked saying, "he is Deepika's all-time
favourite actor".
Recently, Deepika was planning
to gift something to Ranbir. So, check out what is that…
Deepika's gift to Ranbir Kapoor
The Tamasha stars Deepika
and Ranbir are making headlines these days…!!! Recently, Ranbir and Deepika were
in the news for their outspoken picture on the mountain top. The picture went
viral on for the cute chemistry. Interestingly, according to the report, after
learning that the picture clicked by Deepika is one of the favourite clicks of
Ranbir, both Deepika and Imtiaz have planned to frame that photo and gift it to
Ranbir.