Phantom Review…… there is nothing to entertain……..!!!!
The promotion of the film Phantom was granted
as it is designed to release in Pakistan!!! After the ban on the release, the
hoarse, caused by producer and director is not over the publicity stunt.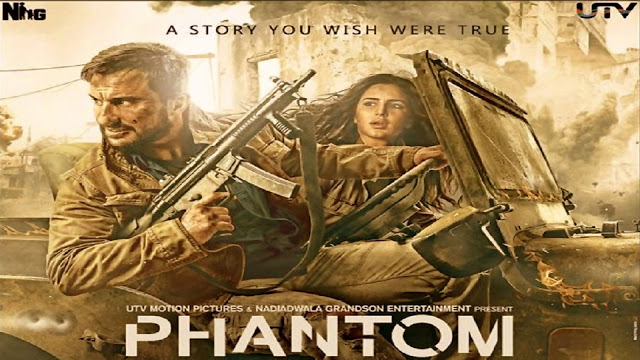 While watching Phantom, it is not rocket science to
understand why it will not be allowed to show in Pakistan? Pakistan never
believes that the terrorists are using his land to attack on India and his
intelligence/ military officers are also helping them. Phantom is showing this.
But the question is how?
S. Hussain Zaidi is
popular journalist – author of the crime beat. On his book 'Black Friday',
Anurag Kashyap has given us the best film of the same name. Now Kabir has been made
the Phantom from the basis of another book of Zaidi. But…
By leaving this… Do not like anything to get excited in the
film…
There is nothing to provoke in the film, if we
leave the location the war-torn Syria. A fired officer of the Indian army (Saif
Ali Khan) has been dispose one by one the all perpetrators of the plan of 26/11
Mumbai attack. And this is all hypothetical.
Except Ajmal Kasab, the alive guilty of the
Mumbai attacks have not been yet punished. The film comes in like a bore
fantasy.
Don't make idea for romance due to Katrina in the film…
The biggest problem of film is to be flat. There
are no adventure, suspense and volatility in the story. Don't make idea for romance
due to Katrina. Only machine guns are moving
in the name of action. As a global citizen, by crossing borders, Hero reaches England,
the US, Syria and Pakistan, finally…
Saif Ali Khan seems irritated in the whole film. They have to
wait for success at the box office. The script is weak.